You can download the Final Program here
DAY 1
JUNE 21st, Wednesday
DDC'17 Opening Ceremony
Design Disruptors documentary showing
Fundação Portuguesa das Comunicações – 15h00/18h00
15:00 – Welcome address
Carlos Duarte, Diretor of IADE-Universidade Europeia
Emília Duarte, Director of UNIDCOM, Research Center from IADE – Universidade Europeia
Luís Andrade, Chairman of the Executive Committee of the Fundação Portuguesa das Comunicações
15:30 – Screening of the InVision-produced documentary DESIGN DISRUPTORS
https://www.designdisruptors.com/
16:45 – Coffee-break
17:00 – Debate to discuss some of the points to come out of the film;
Theme: "Design dimensions in the XXI century"
Moderator: Carla Borges Ferreira, Director of Meios & Publicidade magazine
Speakers: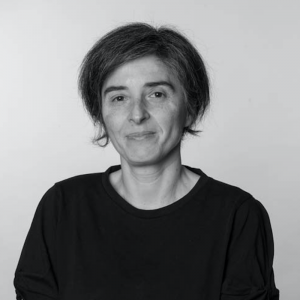 Emília Duarte, Professor and researcher at IADE-Universidade Europeia
Theme: "New Design Challenges"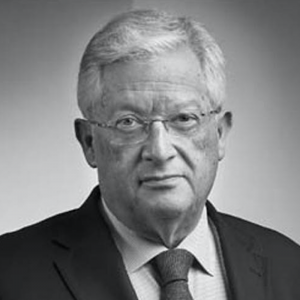 Augusto Mateus, Chairman e non-executive president of Sociedade de Consultores Augusto Mateus & Associados
Theme: "Analysis of the creative economy in Portugal"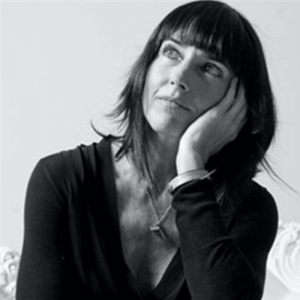 Guta Moura Guedes, Director of ExperimentaDesign
Theme: "Design, flexibility and adaptability"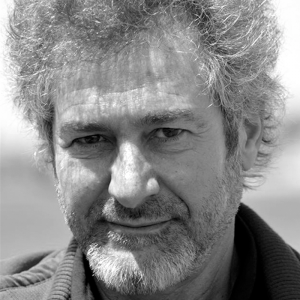 Pedro Martins Pereira, Chairman of Larus Design
Theme: "Disruptive Design in and industrial company". 
18:00 – Closing remarks
DAY 2
JUNE 22nd, Thursday
DDC'17 Presentations
IADE, Universidade Europeia, room 58, 9h30-18h30
09:00 – Registration

09:30 – SESSION 1 – GRAPHIC DESIGN – BRAND_IN (G) THE FUTURE RESEARCH
Chair: Professora Doutora Cristina Pinheiro 
09:30-09:45
Brown is for Visual Communication.
Diogo Maurício Gonçalves, Fernando Rodrigues and Maria Ventura
09:45-10:00
Rebranding and Redesigning in Contemporaneity.
Clara Rego, Fernando Oliveira and Daniel Raposo
10:00-10:15
Strategic design in Portuguese brands in Brazil and its role In the construction of the Portugal brand.
Alexandre Magalhães and Fernando Oliveira
10:15-10:30
From CMYK to RGB. Keeping communication designers career´s up to date.
Márcio Serrado Fernandes, Américo Mateus and Susana Leonor
10:30-10:45
The reciprocity of "graphic personality".
André Clemente, António Cruz Rodrigues and António Mendes

10:45 – Coffee break
11:15 – Keynote talk – What the Designers Say, Emilio Gil, Tau Design, Madrid, Spain
12:30 – Lunch
15:00 – SESSION 2 –ON THE LAND OF THE IMAGE: VISUAL CULTURE AS AN EXPRESSION OF MEANING
Chair: Professor Doutor Fernando Oliveira
15:00-15:15
Ink on paper.
Filipa Barradas, Helena Souto and António Cruz Rodrigues
15:15-15:30
Design Culture of Studio Ghibli.
Cátia Peres, Eduardo Corte-Real and Marina Estela Graça
15:30-15:45
Stasis Condition for Intuitive Thinking in Visual Design – what a still image triggers.
Carlos Costa and Carlos Rosa
15:45-16:00
Representation of women in Italian adult comics of 1960s and 1970s and its transformation today.
Olga Galeeva and Flávio Almeida
16:15-16:30
Design process for photographic creation.
Paulo Andrade, Fernando Oliveira and Anibal Lemos
16:30-16:45
Gamification in healthcare: Elements and taxonomies for a gamification strategy in to promote hand hygiene Healthcare.
Pedro Pereira and Emilia Duarte

16:45 – Coffee break
17:15 – SESSION 3 – THEORY, RESEARCH, PROCESSES AND METHODS
Chair: Professor Doutor António Cruz Rodrigues
17:15-17:30
Next steps for modelling the conceptual model of evolutionary Design.
Sofia Martins, Américo Mateus and António Cruz Rodrigues
17:30-17:45
The Value of Design is in the Origin of the Creative Work, and the Origin of the Creative Work is in the Author.
Ricardo Graça Silva and António José Cruz Rodrigues
17:45-18:00
The projectual action has one equivalent to verbal obscuration.
Maria João Ambrósio and António José Cruz Rodrigues
18:00-18:15
The Hybrid Analog and Digital Representation as a process of expanding Design reflection Model Construction for Evaluation of the Descriptive Process.
Vasco Santos, Ana Ferreira and Eduardo Gonçalves
18:15-18:30
Creating a modern design supporting on basic between philosophy including concept of beauty, illusion of memory, concept of Simplicity using a modern mathematical and statistical approaches like Neural Networks, genetic algorithms, Markov Chains and Theory of graphs.
Iaroslav Iaremko and António José Cruz Rodrigues
DAY 3
JUNE 23rd, Friday
DDC'17 Presentations
IADE, Universidade Europeia, room 58 – 9h30-18h45
09:00 – Registration
09:30 – SESSION 4 – DESIGN CULTURE AND EDUCATION – FROM RESEARCH METHODS TO INNOVATION
Chair: Professora Doutora Maria Helena Souto
09:30-09:45
How can we develop a model for the (re)design of more effective, valuable and appealing educational systems?
Pieter Sprangers and António Cruz Rodrigues
09:45-10:00
From Teaching to Learning of Design: The Student in the Center of the Learning.
Sónia André, Carlos Rosa and Diana Dias
10:00-10:15
Design Education in a s-stigmergic context: Coworking spaces as learning places based on Local and Mass Collaboration.
Fernando Mendes and Carlos Duarte
10:15-10:30
Paradigm shift in Design Education to boost Strategic Innovations, Sustainable Solutions and Social Change.
Hugo Rocha and Ana Margarida Ferreira
10:30-10:45
Design as a pedagogical tool to make visible (in)visible realities, to promote social sensibility and nurture activism for a more sustainable future.
João Bernarda and Ana Margarida Ferreira
10:45-11:00
The impact of a Virtual Reality-based tool on a Basic Design rooted discipline: Early perceptions.
Ana Glória, Emília Duarte and Diana Dias

11:00 – Coffee break
11:30 – Keynote talk – How to Achieve a PhD in Art, Architectural or Design History: The Case of Ljubljana, Helena Serazin, France Stele Institute of Art History, Ljubljana, Slovenia
12:30 – Lunch
15:00 – SESSION 5 – NEW DESIGN LANDSCAPES: R&D TOWARD A MORE SUSTAINABLE FUTURE
Chair: Professora Doutora Ana Margarida Ferreira
15:00-15:15
New Sustainable Textile Design: Exploring Symbolic Diversity and Hybrid Fabrics of Turkish and Portuguese Cultural Heritage.
Pınar Arslan, Ana Margarida Ferreira and Hatice Feriha Akpınarlı
15:15-15:30
Mapping the system architecture of water toilet management for a new and more sustainable Water Service Design framework.
Laura Korculanin, Ana Margarida Ferreira and Rajko Muršič
15:30-15:45
Sustainable Development in Emerging Contexts.
Daniela Graça and David Bota
15:45-16:00
On Methodology and Integration: Observing the "total art concept" in light of Design History concepts.
Sandra Antunes and Maria Helena Souto
16:00-16:15
The Role of the Fashion Designers in CSR Implementation in the Apparel Industry.
Magdalena Plonka, José Ferro Camacho and Eduardo Côrte-Real

16:15 – Coffee break
16:45 – SESSION 6 – FROM DESIGN THINKING TO DESIGN LEADERSHIP
Chair: Professor Doutor Américo Mateus
16:45-17:00

Team diversity in art projects and design thinking.
Wim Deplae, António Cruz Rodrigues and Americo Mateus

17:00-17:15
Changing Mindsets in Design Thinking.
Heidi Weber, António Cruz Rodriguez, and Américo Mateus
17:15-17:30
If we are that good, why aren't we invited to the club!
José Manuel dos Santos, Américo Mateus and Cruz Rodrigues
17:30-17:45
The spectrum of skills needed to design innovative products in the context of technological changes: the designer as a liaison moderating the future.
Ana Espada, Carlos Rosa, Joana Mendonça and Miguel Amaral

17:45 – BOOK LAUNCH EVENT –"À Procura de práticas sábias. Design e artesanato na significação dos territories", by Cláudia Albino, with Lucy Niemeyer, Rui Roda and Luís Rocha CEART as guest speakers.
18:30 – Closing remarks
20:00 – Conference dinner
Searching for Wise Practices
Design and Crafts in territorial signification
by Cláudia Albino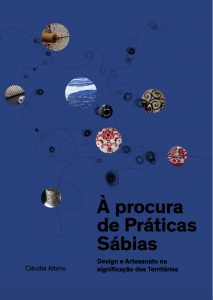 This book, with a preface by Professor Rui Roda (PhD), is the result of a research in design that, based on the assumption that sensitivy to what is local is relevant in the context of a globalized world, in view of the hegemonic trend towards its homogenization, sought to understand how design could become a catalyst to new practices with the ability to give visibility to the territory's distinctive values, making it present and using crafts as reading key Part 1 is a reflection on the presence of processes of alterity in territorial identity enhancement, incorporating a transdisciplinary knowledge that establishes a connection between design, territory and crafts. Furthermore, Portuguese places are presented as territories that favour relational design. Part 2 presents, according to seven theoretical principles – renaissance; academization; amplification; sustainability; signification; knowledge and politicization -, twenty five years of dialogues between design and crafts, supported by thirty five Portuguese projects, with the purpose of identifying the factors that contribute to the social, economic and cultural signification and regeneration of the territories, giving them visibility at a global scale.
Cláudia Albino obtained a degree in Architecture, at the University of Porto, in 1989,a Master's Degree in Design and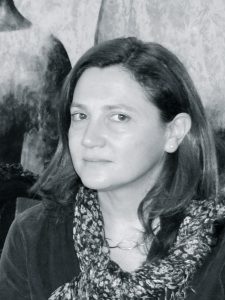 Marketing at the University of Minho, in 2001, and a PhD in Design, at the University of Aveiro, in 2015, with a thesis entitled "Os sentidos dos Lugares. Valorização da identidade do território pelo design".
She is an assistant professor at the Department of Communication and Art of the University of Aveiro and an ID+/FCT researcher; her main area of research is Design and Territory. She has been developing projects focused on enhancing territorial identity through design, based on the revitalization of artisanal techniques, identifying the locally significant knowledge of the places and ressignifying them by using new glocal product and service systems as anthropological amplifiers of local lifestyles. Within this scope, she has participated in various national and international conferences and published her works in specialist journals and books.
She lectured in the Interior Design Course at the Higher School of Arts and Design (ESAD) in Matosinhos between 1994 and 2009. Between 1989 and 2009 she worked simultaneously as na architect at the Albino, Marta & Cardielos studio, represented in various architecture exhibitions and distinguished, among others, with two first prizes and one second prize in public architecture competitions in Portugal.
USEFUL TIPS